Joined

Dec 14, 2006
Messages

926
Location
I went to the gun shop to browse today and saw a Para Ordnance P12 for sale. I really like the feel of it and REALLY like the 12+1 round capacity of .45ACP.
I like 1911'a overall, but really dislike the 7 or 8 round magazines.
Its my opinion that in this day and age when you may encounter multiple attackers and they will most likely have high capacity magazines, that 7 rounds just isnt enough firepower, even if it is .45. But again, thats just my opinion.
Currently, my every day carry pistol is a Sig Sauer 229 in .40 and it serves me very very well. But Im looking for a new toy I guess.
I have heard some people say that they "heard" of problems with PO pistols, nit every one that has said that was always speaking from second hand information. Never actually seeing it.
So, I would like to hear your thoughts and experiences on PO pistols. Specifically the high cap models. And what does teh recoil on a smaller .45 compare too?
Thanks!
Here's a pic of what the P12 I looked at is like: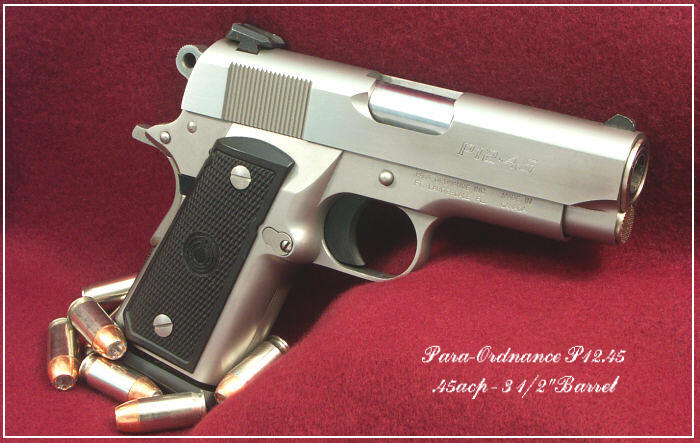 Last edited: